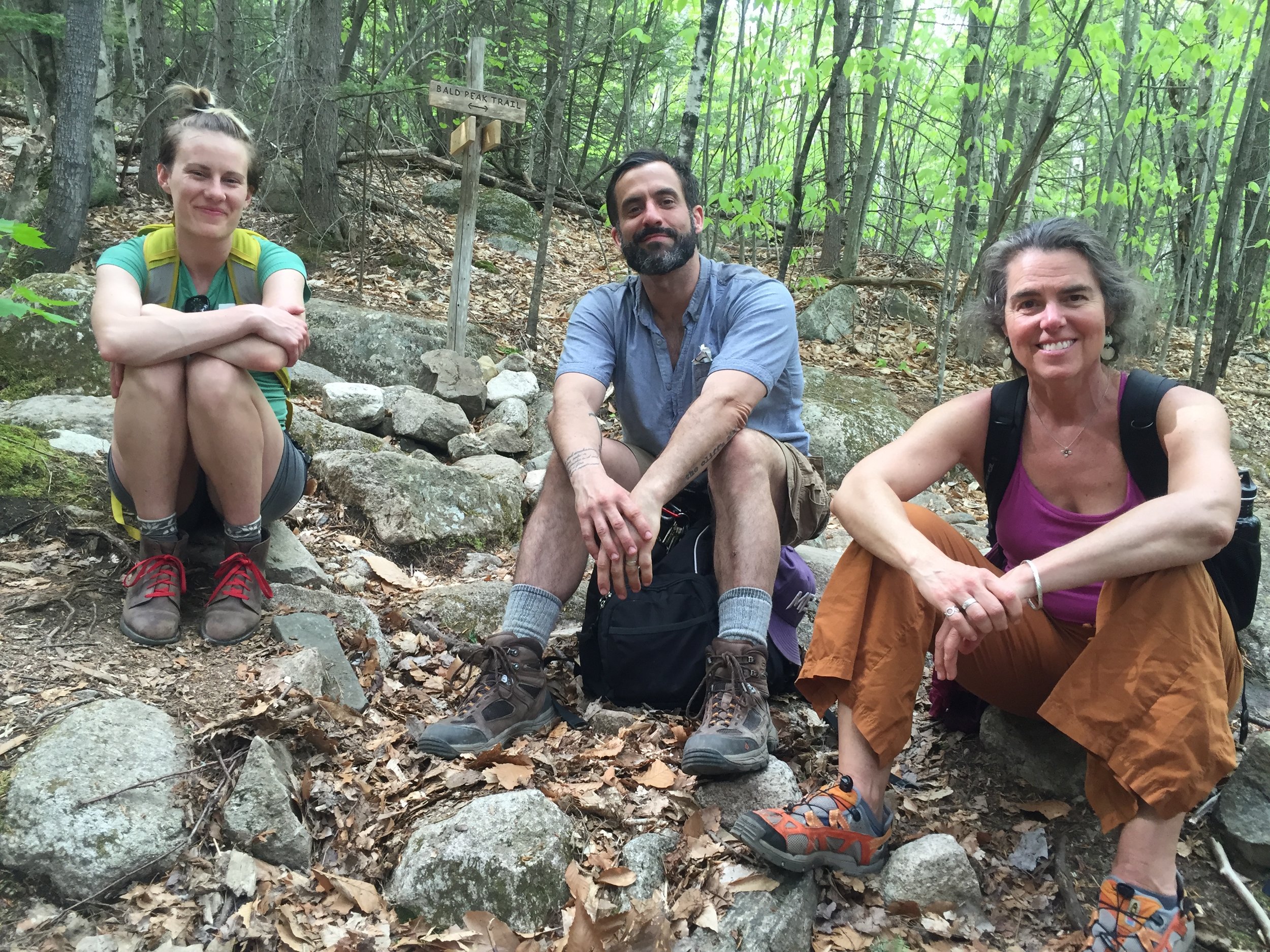 We'd love to guide a wilderness encounter that fits your schedule and needs. Click the button below to contact us and start developing an experience of Renewal in the Wilderness for you, your group, or organization.
The Process of Custom Renewal
Our approach to guiding your custom wilderness encounter begins in the front country with collaborative development, it continues in the field with facilitated programming, and culminates with ongoing rhythms of renewal for you and your community.
Development
First, we want to get to know your organization or group. We'll meet with you to:
get a sense of your work in the world

understand your operations

profile your capacities and limitations regarding time, physical abilities, and finances

discern the scale of support that we can provide

explore the integration of other objectives or resources that suit your organization
Then, we'll outline what we would like to offer you in a brief program proposal including:
our understanding of your situation and needs

the services we want to provide

details about who from Renewal in the Wilderness will deliver the services

a proposed fee for the services

an invitation to discuss and, as needed, reshape the proposal
When we've agreed on the outline of your custom program we'll work with you to communicate program details to the participants. Things like:
program description and itinerary

information about activities and locations

what Renewal in the Wilderness will provide

preparation and packing checklists

directions for travel and other logistics
Facilitation
During our time with you in the field we will guide you in an intentional process that weaves together the variables of your program with our practices of renewal.
Variables. These include the type of activity, destination, and duration. Our offerings range from partial-day walks to multi-day immersions. For example:
half-day hikes in nearby natural areas

weekend backpacking trip on a rugged trail

couple of nights in a rustic cabin with gentle hikes during the day

several days paddling canoes and camping out on a river or lake
Practices. These are the things we do in the field to anchor ourselves to renewal. We find that simple practices make space for profound effects.
Some practices amplify the benefits of nature: Like silence, deep breaths, and guided meditation.

Some practices meet our need for relief: Like unplugging from devices, a slow pace, and simple comforts.

Some practices form group cohesion: Like telling stories, making camp, and sharing meals.

Some practices bolster your relationship to a sense of purpose: Like journaling, discussing challenges, and taking the time to reflect.

Some practices boost your spirit: Like sharing jokes, reading poems, and remembering how to play.
Feedback
It's important to us to assess the benefits from your wilderness encounter. When we develop your program, and then weave together its variables with our practices, we are forming an experiential web designed to boost morale and build resilience.
We want to know if it helped, and to note specifically how it helped. Then we want to make use of this knowledge to inform the next steps in your ongoing relationship with renewal.